Please follow the step-by-step instructions below on how to get started and create a customized database for your business on the Cleantie.com platform.
Step 1: Logon to cleantie.com
 
Step 2: Click on the Signup link to create your Cleantie account. Start Your 14-Day Free Trial. No Contract, No Risk.
Enter your full company name, details, email address, and password. Make sure to select your proper business type, like Dry Cleaning, Laundry, Alteration, or Shoe Repair. The system uses the selected business type to create the appropriate database template for you. Select the "Sign up" icon to submit. Upon successful submission, an activation email is sent to your email address.
Step 3: Logon to your email account. Click on the link to activate your account. Upon successful activation of your account, the initial Cleantie setup screen shows up. This step might take a few minutes. Please don't close the browser while your database is being built.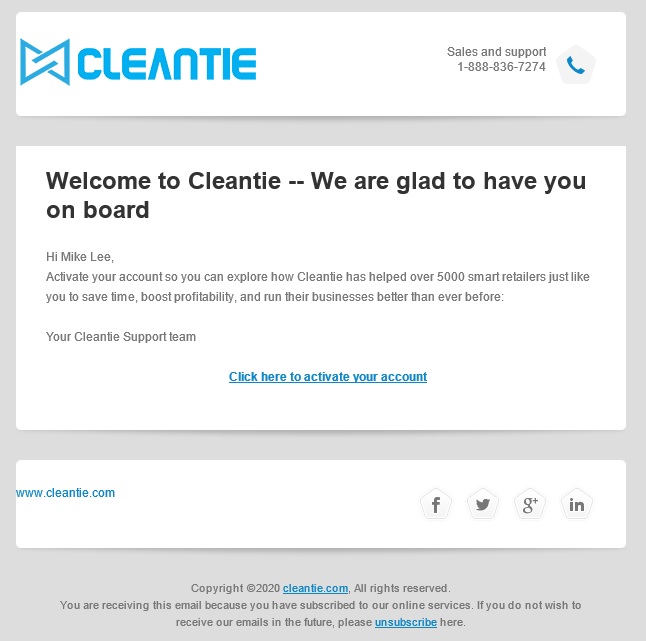 Step 4: Once the initial database is built successfully, you get prompted to login to pos.cleantie.com to complete the process. Enter your email address and password that was used during the Signup process.
Click below to see the Video Tutorial.