You must install Windows driver on your computer 1st before connecting the printer to your Cleantie Driver. Cleantie supports most thermal printers for invoice printing. Epson TMT88V is the recommended invoice printer. Epson TMU220 is the only supported tag printer.
Follow the steps below to install Windows driver on your computer.
Step 1. If your printer came with a disc, that disc might contain software that installs a driver for the printer. Download and install the driver yourself. You can search for a driver on the manufacturer's website. For Epson printer, logon to Epson's website.
Step 2. Download EPSON Advanced Printer Driver for TM-T88V and Epson TMU220 driver.
Step 3. After unpacking files for installation, the installation begins. Follow the installation guide.
Step 4. Select Epson TMT88V and Epson TMU220 printer from the list.
Step 5. Make sure to create a USB port.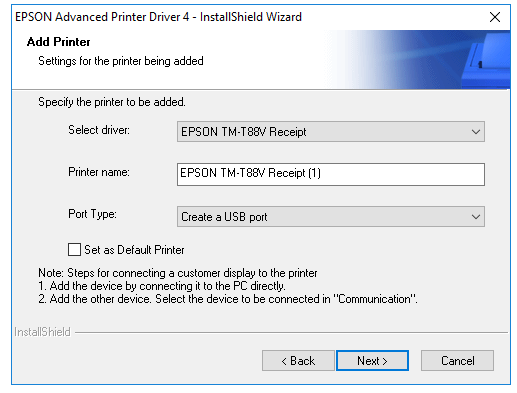 Step 6. Go to Windows Control Panel, Printers, select your installed printers and print a test page.
Step 7. After you have successfully printed a test page, go to Cleantie Driver to connect the driver to Cleantie app. Click here for instructions on how to setup Cleantie Driver.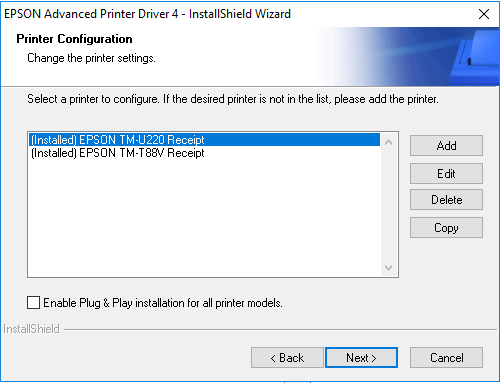 For additional information on how to control total invoices to be printed or enable/disable tags printing option, refer to Price List Setup.