Cleantie supports any USB HID-compliant weight scale. Follow steps below to setup and connect your scale to Cleantie driver. In this example we used Dymo S400 Scale. The heavy-duty, portable DYMO S400 Digital USB Shipping Scale saves time and money by quickly and easily weighing Wash&Fold bags up to 400 lbs (181 kg).
Step 1. Connect your Scale using a USB cable to the USB port on your computer.
Step 2. Find out your scale Vendor ID (VID) and a Product ID (PID) during the USB integration process. Go to Windows Control Panel -> Devices and Printers -> locate your scale -> right click ->Properties -> Select HID Complication Interface -> Select Events -> Make note of Vendor Id and PID.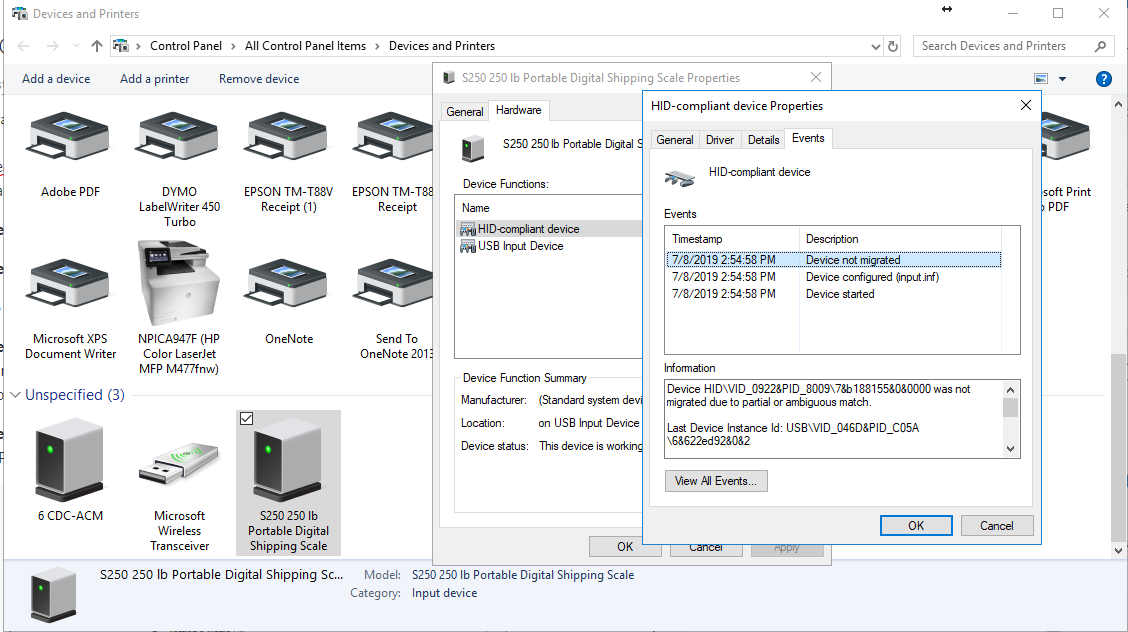 Step 3. Go to Windows Start, Select programs, Open CSI folder, Select Cleantie Driver. Logon to the driver using your Cleantie account credentials. Go to Settings, Under Scale Settings, enter proper Vendor Id and Product Id from step 2. If the scale is configured properly, the current weight is shown on the screen.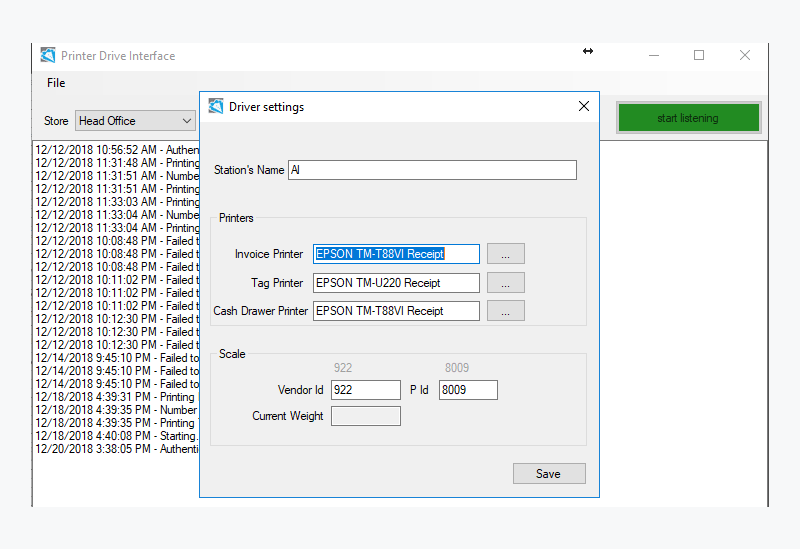 Step 4. Configure your price list to read the scale when Wash & Fold Item is selected. Check Item options in Price List setup. Click here to for additional information on how to configure the price list options.