The cash drawer must be Epson compatible and connected to your invoice printer. The cash drawer is triggered to open when Cash Or Check transaction is made.
Step 1. To set up the Cash Drawer Plug the RJ12 connector cable (the one that looks similar to a phone line) from the cash drawer into the back of Invoice printer.
Step 2. Go to Windows Start, Select programs, Open CSI folder, Select Cleantie Driver. Logon to the driver using your Cleantie account credentials. Go to Settings, Select the printer from the browse option that Cash drawer is connected to.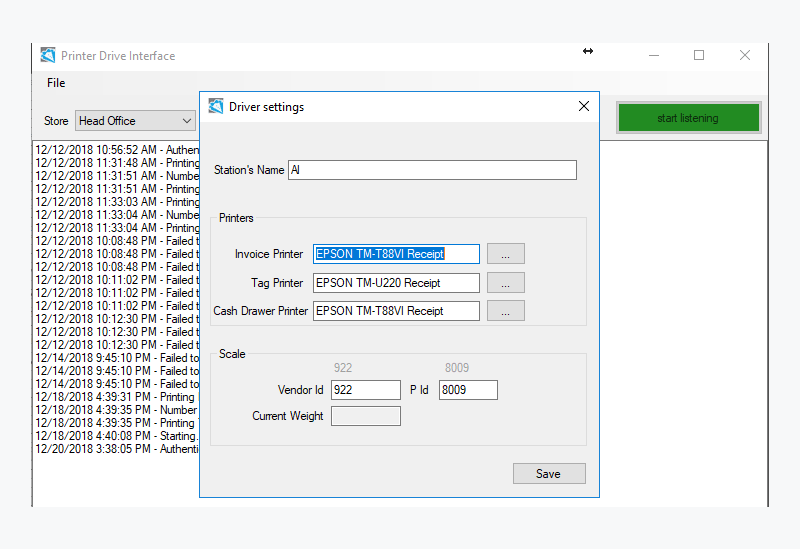 Tip: To test the cash drawer, Select the Cash Drawer function from the top menu. Press No Sale. If the cash drawer does not open, check the cable and the configuration.